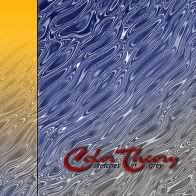 Recently the Color Theory song "If It's My Time to Go" took the Grand Prize in the electronic category of the John Lennon Songwriting Contest.
On Thursday, the next phase of the contest begins, and Brian of Color Theory needs your help to win it. He's only up against one other person, so he's got great odds! Whoever gets the most votes on the John Lennon Songwriting Contest web site wins a 1,000 custom CD package from Disc Makers, and a 1 in 12 chance for $20,000 cash!
Brian says: "I want to manufacture my next album with that CD package. If you help me win it, I'll include your name in the liner notes as a sponsor."
I say,"How cool is that?!" Electronic music lovers need to support our dearest artists! Read more and lend a hand with Color Theory's efforts
here
.
You can get the excellent song "If It's My Time to Go" for free
here
. I absolutely adore this very warm track and I am happy to see it available for free!
Did I mention Color Theory are huge Depeche Mode fans?