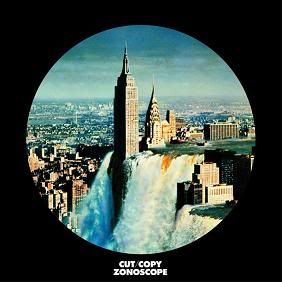 Zonoscope will be released in 2011 on February 4th in Australia, February 7th in the UK and Europe, and February 8th in North America.
Below you can find links to view the second installment of the Krozm documentary on the process of making the record, entitled "Skies of The Ape."
More music is revealed in this piece, which sees the band moving into their Christmas St recording warehouse, and all band members involved in the creative process.
SPIN:
http://www.spin.com/articles/exclusive-cut-copy-unveil-album-artwork-video
THE VINE:
http://www.thevine.com.au/music/news/exclusive-_-cut-copy%27s-new-album-title-and-cover-art-revealed20101103.aspx