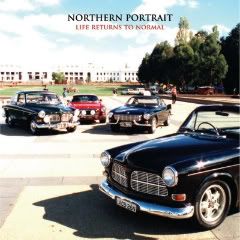 Eardrums Music has a nice post about the new Northern Portrait release. There is even a free mp3 of the lead track "Life Returns to Normal".
Read it here
.
I watched four episodes of "Downton Abbey" today. I love period dramas. Some friends find them to be "soaps", but I can't deny that I enjoy this genre almost as much as murder mysteries. As I mentioned, Wallander was excellent and I watched Sky1's "Thorne" this past week. I love the actor David Morrissey. He caught my eye in the 90's version of Dicken's "Our Mutual Friend". That book and film are in my top 10. I also watched the whole "The Take" series as well. Tom Hardy was so good (again). He was awesome in Wuthering Heights and Bronson, so I had to watch "The Take".
OK, what else? I found a free copy of Robyn's "When Doves Cry", but I was not impressed. I love covers, but this one did nothing new at all. It was too by-the-
numb
ers.