If I can gather myself together, get some oil (Tin-man style), I might make it out to this excellent San Diego pairing:
DJ Edgartronic and Hot Pink Delorean
.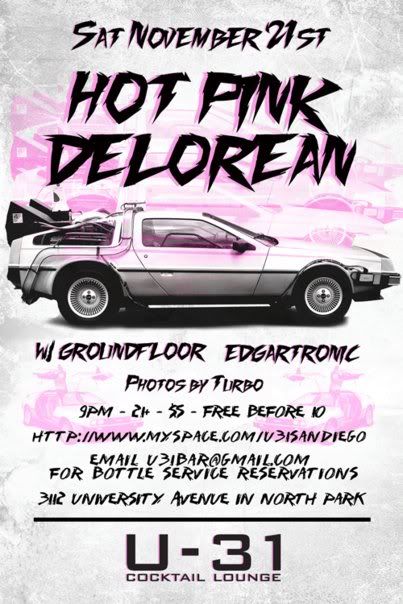 Be sure to add
http://edgartronic.com/
no matter where you live. He's got excellent mixes up on his re-launched site. This DJ is San Diego's rising star and is in high demand. Don't know how he does it, really. He spins sets for so many artists I love...and so often. He's big on vinyl, so you know he's worked hard for his reputation.