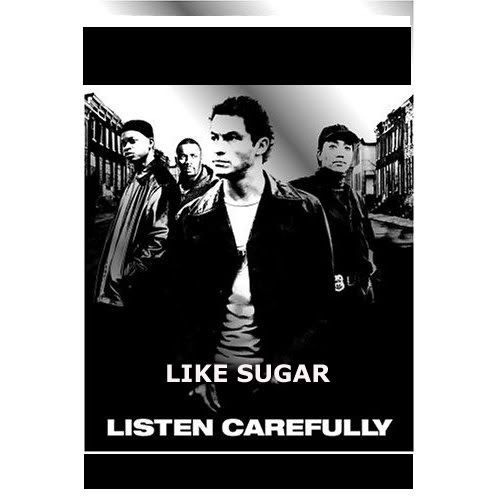 I just uploaded Like Sugar PopCast 23 to
Mevio
.
>>
Direct link to file is here
<<
You can expect the usual mix of modern rock with a mix of electronic tracks. I think the episode really works well in that the mood shifts are subtle. Lyrics play an important character in my Like Sugar series and this mix showcases some strong words underneath all the noise. Seems I always include a cover and some 80's to boot. See if you can spot the cover! Not to mention the "mash up" intro I created, which is very 80's and slice of what I was into 20 years ago.
You can also find the show on
zshare
, but you'll be swarmed by chicks in bikinis and pop schemes a-plenty. The file is a sexy 69 megabytes (by design, I swear).
Track-list:
01 - The Von Bondies - Pale Bride
02 - Computerclub - Before the Walls Came Down
03 - M83 - Couleurs
04 - Yeah Yeah Yeahs - Zero
05 - Royksopp - Happy Up Here (Breakbot Remix)
06 - New Order - Temptation
07 - Lush - Ex
08 - AM Vibe - Simple Disaster
09 - My First Tooth - Typewriters
10 - Mira - High In The Lows
11 - CSS - I Fly
12 - The Ramones - I Don't Wanna Grow Up
13 - Ostrich - Press Hold
14 - Maethelvin - Delight (Demo)
15 - Zeigeist - Fight With Shattered Mirrors
16 - Thermostatic - Dubbelbbel
17 - Blue October (UK) - When You Leave
18 - Mesh - Four Walls
19 - Beastie Boys - Professor Booty
20 - Pale Saints - Kinky Love