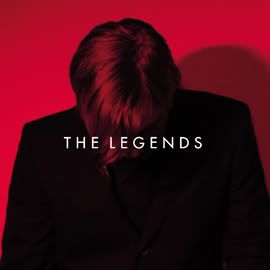 There are certain artists that I buy everything from their catalog*. The Legends are one of those bands. I am looking forward the new one, the first album from The Legends in two and a half years time!
Out May 6. Pre-order The Legends "Over and Over"
here
.
Free mp3 of "Seconds Away"
here
.
Johan, of The Legends sayeth: "I recorded this album as a cure for angst. It's certainly a mixed blessing that it turned out so bloody good that I will suffer of anxiety for years trying to surpass it."
The Labrador press release says "Over and over" marks a new creative peak the band. Hypnotic washes of distorted synthesizers and sweet bouncy melodies echoes under walls of feedback and crushingly loud shimmering guitars in modern mix of white noise, 60's girls pop, indie and krautrock. Pure loveliness!"
Track-list:
Track listing
1. You won
2. Seconds away
3. Always the same
4. Monday to Saturday
5. Heartbeats
6. Dancefloor
7. Turn away
8. Recife
9. Over and over
10. Jump
11. Something strange will happen
12. Touch
*is that proper English?