The Sound Of Arrows - New Single (Free MP3)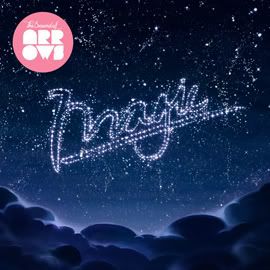 From Labrador Records:
We're very happy to announce the brand new single "M.A.G.I.C." by The Sound of Arrows. It won't be released until January 28, but we're giving you an MP3 for free today.
Free MP3 download here.
The Sound of Arrows has gathered a young chanting school class, a girl singer from Tokyo and a handful of well hidden un-cleared samples which they've mixed with bouncy analogue synthesizers, soulful guitars and orchestral instruments over a hundred recording channels. The result is a marvellous mix of old TV shows for children, old school hip-hop, new disco and timeless pop hits! Out January 28.
It suddenly dawned on me that I really dig this track! It reminds me of The Go Team! or Junior Senior. I love the "uncleared samples". That makes me more likely to pay attention to these guys. I posted some links to a remix contest for this very track on
my myspace
page.