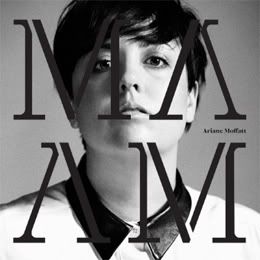 In less than one second, I thought "Goldfrapp", at least musically. The voice: I thought of a Hooverphonic vocalist or even closer:
Puracane
... still, I can't say I do not like this track from Canada's Ariane Moffat. Check out "
In Your Body
", a single from "MA", written, performed and produced completely by Ariane herself; in her creative space, at studio Planet and at Montreal's Hotel2tango studio (Arcade Fire, Barr Brothers, Handsome Furs).
iTunes Pre Order Link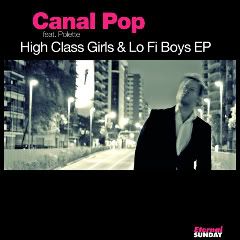 Canal Pop
sent me a fun, bouncy bit of synthpop from South America (Buenos Aires, Argentina). The artist writes: "The songs are very catchy and are sung by the experimented vocalist Polette who shared stages with Shakira and Deep Purple among many others. The sound is a mix of Erasure, Pet Shop Boys, Kylie Minogue, La Roux, David Guetta, Lady Gaga, Ke$ha and classic electropop in general."
What I liked was the admission that the man behind the music, Emiliano Canal, said he "Doesn't really sing, so Canal Pop features different singers that take care of vocals." I think this humble approach is muy bueno, as so many synth/electro acts produce wonderful music, only to have the listener cringe at the vocals.
I find this type of synthpop to be very playful, not overly serious. Think Freezpop.
Do check out "High Class Girls & Lo Fi Boys EP" by Canal Pop
on iTunes
.
Canal Pop - Two Of A Kind (rough mix) by Canal Pop