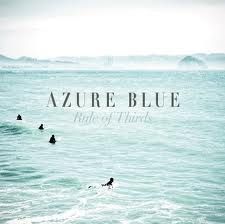 Yes, the title of this entry is real. That's a line from the notes describing "Azure Blue", a new solo project from Tobias Isaksson (of Sweden's Irene and Laurel Music).
While I think readers / listeners will find Azure Blue a worthy listen, I think the baby dolphin thing is bizarre.
I just close my eyes
....when anything is being born, not that it's anything less than wonderful.
My faves from Azure Blue: Dreamy Eyes, The Catcher In The Rye, Long Way Down.
Rule of Thirds for The Fader by Azure Blue