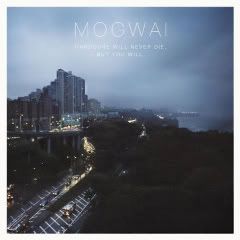 The new
Mogwai
"Hardcore Will Never Die, But You Will" went in to the UK album charts today (Feb 20th) at number 25.
I have been listening to this one everyday and I seriously recommend it. It's a layered sound and I hear new sounds on each play. To their credit, this is an album I can listen to all by itself, all the way through. I don't get bored or feel like it's too heavy. Why are so many Scottish bands so brilliant?
Also of note: I added my last two podcasts to the server, so you can now download them directly, with no hassle. The right-side column of this blog has the links.