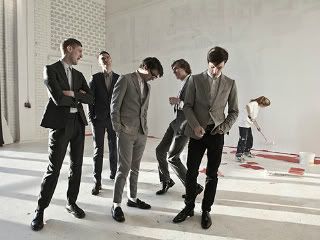 Well, I have only recently been well into
The Big Pink
. Now, I find a remix from them and I have to say, I do like this. This has enough fun synthpop and a little alt-guitar to keep me satisfied.
You need to read the blurb
on this one, where the author writes: "were they "hipster shit to listen to while you're sipping Starbucks in your stupid Ugg boots posting Twitter updates on your newest Macbook?"