A new Freezepop limited edition album is due out January 25th, 2011 and is titled "Imaginary Friends". Get it from
Darla
.
I won't be attending, but I do like the art of this Lowe tour poster. So, enjoy Bulgaria, Turkey and Greece!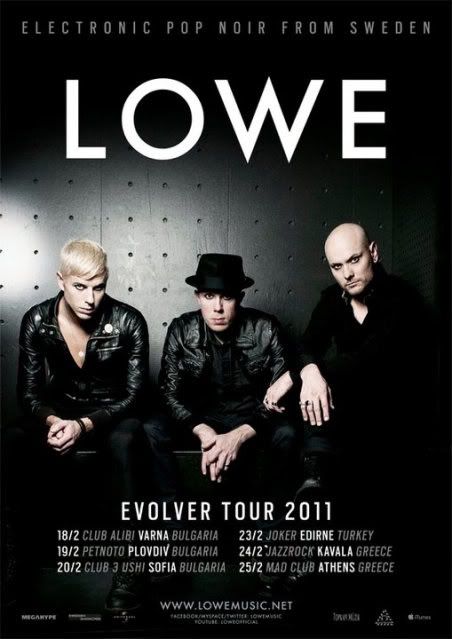 Denmark's
Mew
has a new compilation titled "Eggs Are Funny" and it's now available in the U.S. on iTunes/Amazon. I am streaming it right now from their Facebook page.
Been listening to De/Vision's "Easy To Love Me" almost every day. I can't remember the original legal/free download URL, but
this one
should suffice. I think this track would have been among the best album tracks. Wonder why it was not included. I am looking forward to the Legends Of Synthpop Tour 2011, featuring De/Vision and Iris and Mesh!
This blog is starving for comments, so please say hello.