Coachella is the town next to the unincorporated area called Thermal, where I lived from 1981 until escaping in 1990...but, on Friday, April 25th, Coachella is an outdoor musical festival held in Indio, a town in the Coachella Valley. Indio means "Indian" Spanish. I attended Coachella Valley High School and we were called "The Arabs". Coachella is a take on "conchilla", which a Spanish word for "little shell". There are millions of these little shells in the sands of this desert. The whole area was beneath ancient Lake Cahuilla long ago. For reference, Palms Springs is also in the Coachella Valley.
I have listed the line-up and my personal interest in the artists; if you see a ink, lick it to hear a track via z-share! I'll keep the mp3s available until they die from lack of attention or if a lawyer bullies me.
I feel bad when I say something "sucks". I realize that every artist tries hard and sacrifices much to produce music. So, if I don't get into something, that means it's not my cup of tea. No disrespect to the hard work. Sometimes it's the sheep-like following that mediocre music gets that pisses me off. I don't dislike the music so much as the fervent followers that think it's so great. My friends know that The Flaming Lips are at the top of the list for being a member of this "well, a lot of other people like it, so it must be good."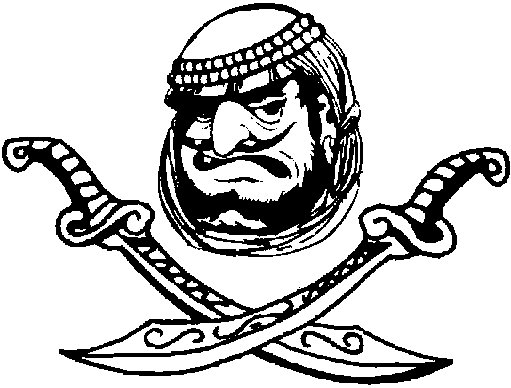 Friday, April 25th
* Jack Johnson - I can't stand this guy. Nothing new, nothing to stand out. Just got lucky. Too Starbucks for me. Even my "Oh, hunny, your favorite color is black" Mom bought this guy's cd at CostCo. I think it came with free flip-flops and a bag of real beach sand.
(mp3) The Verve - don't confuse with the Verve Pipe!"
The Drugs Don't Work
" breaks my heart every time I hear it. A real tear-jerker.
* the Raconteurs - Sadly, I can't begin to explore them because they look like emo nerds. That dude with the black greasy hair and army issued glasses must die. Stuff on the radio has not turned my head.

(mp3) The Breeders - automatically cool because Kim Deal is in there. Extra credit for surviving since the early 1990's and super-points for staying with one of the most important labels: 4AD. I do like Tonya Donnelly too, so this is a super-group for us Pixies / Throwing Muses fans. New track from Mountain Battles "
Walk It Off
" is in heavy rotation here at home.
* Aphex Twin - why does everybody think his work is genius? Sure, I bought a CD, but my life hasn't changed one bit. Over-rated and read he has said in interviews "I rarely listens to any music other than my own." To name an album 26 Mixes for Cash could be cool, distant irony, but I think he acts like someone who hates his job. This is like one of those modern art paintings that makes you say "I could paint that"...Just download Fruity Loops or Acid and make a mess in 10 minutes.
* Fatboy Slim - Never heard a good live set. Hit and miss mixes, but fun stuff. He used play blissful guitar pop with The Housemartins, so you gotta see him for that alone! Here's my favorite Housemartins single, from May of 1986: "
Happy Hour Again
".
* Tegan and Sara - again? As a
good DJ friend
commented on their last Coachella appearance "Would it kill these girls to crack a smile?" Zing!
* Serj Tankian
* Goldfrapp - Allison Goldfrapp is hot, talented and smart to change her sound as time goes by. Under-rated!
* the Swell Season
* the National - I like the song "Lit Up", but couldn't find much more than filler.
* Slightly Stoopid - this is embarrassing. Can you imagine saying "I like Slightly Stoopid"? Please! Awful. Why is this band even here?
(mp3) Mum - makes for great background filler for my podcasts. "
Green Grass of Tunnel
" is my favorite. Why would this act appear live in the heat? Makes no sense at all, cuz this is "chill" music!
* Pendulum
* Sharon Jones & the Dap-Kings
* Battles - Is the same band I played the track "Tendency" on a podcast? Kinda vanilla over-all if so. Otherwise, get a real name, cuz it sounds like the band Battles.
* Aesop Rock
* Les Savy Fav - can't find a track I like. Sorry.
* Midnight Juggernauts - YES! Worthy addition to the line-up! Aussies!
* Spank Rock
* dan le sac Vs Scroobius Pip
* Diplo
* Redd Kross
* Adam Freeland - Great live DJ, this is peak-hour dance material.
* Santogold
* Jens Lekman - I got the CD and listend once. A lesser Magnetic Fields.
* John Butler Trio
* Vampire Weekend - success based on name alone. Mediocre-core. The Arby's of Right Now.
* Dan Deacon
* SebastiAn
* Black Kids - unlistenable pap.
(mp3) Architecture in Helsinki - I like 'em for the quirky value. There is a lot of variety, and no particular "sound". This is a fun track:
Architecture in Helsinki - In Case We Die - 08 - The Cemetary
* Sandra Collins
* Busy P - I just got busy with my pee a minute ago. Don't make me go again.
(mp3) Cut Copy - ALBUM OF THE YEAR. These Aussies are just spot-on every time they record. I cannot recommend them enough. Just hear this: "
Feel The Love
" from the new album "In Ghost Colours". I am still listening to the first album!
* Black Lips - why's it gotta be black?
* Datarock - can this be good live?
* Professor Murder - lol; product of an early internet name generator.
* Porter - yes, take my luggage to tent 119.
* Rogue Wave
* American Bang
* Luckyiam
Saturday, April 26th
* Prince
* Portishead - the only reason I looked into Trip-hop and became a follower.
mp3 * Kraftwerk - this is basic, innate human knowledge. This act made the electronic music sound. Here's
The Model
.
* Death Cab for Cutie
* Cafe Tacvba
* Sasha & John Digweed
* Rilo Kiley
* Dwight Yoakam - wha wha what?
* M.I.A.
* Hot Chip - equals Justice = Simian Mobile Disco = Boys Noize = Fatboy Slim
* Cold War Kids
* Animal Collective
* Kate Nash
* Stephen Malkmus and the Jicks
* DeVotchKa
* Flogging Molly - who cares? Everybody in America is "part Irish" or "part Native American". Victims!
* Mark Ronson - good covers
* Scars on Broadway
* Islands
* Above & Beyond
* Enter Shikari
* Calvin Harris
* Boys Noize - great remixes
* Junkie XL - ooh!oh!ooh! Brilliant!
* Cinematic Orchestra
* the Teenagers
* VHS or Beta - loved 'em two years back
* CarbonSilicon
* Erol Alkan - one the BEST remixers! Although Erol Otis is cool illustrator.
* Man Man
* Yo! Majesty
* Little Brother
* Bonde Do Role
* St. Vincent
* AkronFamily
* MGMT
* Surkin
* Curses!
* Para One
* Orgasmic
* James Zabiela
* Kavinsky
* Minus the Bear
* Dredg
* the Bird and the Bee - I first heard 'em on Swedish Radio (p3)
* 120 Days - interesting. Would like to see these guys.
* Yoav
* Yelle
* Uffie featuring DJ Mehdi - Yea! Uffie!!! The only female "rap" I can stomach! * Jesse Murphy - no! no! We want Peter Murphy. Oh, wait, Love and Rockets are here.
* Jupiter's Ring
Sunday, April 27th
* Roger Waters
* Love and Rockets
* My Morning Jacket
* Spiritualized
* Justice
* Gogol Bordello
* Chromeo
* Metric - Canada Rules!
* Danny Tenaglia
* Simian Mobile Disco
* Booka Shade
* Murs
* Dimitri from Paris
* Autolux
* Stars - as I said, Canada Rules!
* the Field
* Linton Kwesi Johnson
* the Cool Kids
* Sons & Daughters
* Does it Offend You, Yeah?
* Sia
* Holy F*ck
* Black Mountain
* Annuals
* Kid Sister with A-Trak
* Modeselektor
* Duffy
* I'm from Barcelona - indie-pop, thank you very much.
* Manchester Orchestra
* Deadmau5 - just getting into this stuff
* AUSTIN TV
* Perry Farrell - my boy, still at it. "I am skin and bones, I am pointy nose! But it muthafu*kin' makes me try!" To paraphrase: My sex and my drugs and my rock'n'roll are my fu*cking own business so get your fu*kin' piss-cup out of my fu*kin' face...
* Swervedriver - worshiped by M-Theory Records in San Diego, for some reason.
* Grand Ole Party
* Shout Out Louds - BEST ACT AT COACHELLA - Swedish indie at its best!
* Plasticines
* Vas DeFrans
* Brett Dennen
* Electric Touch