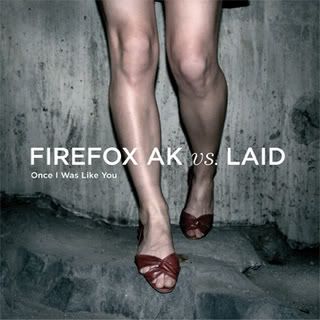 Firefox AK
release the second single from the new album "If I Were A Melody". The single is "Once I Was Like You". The single version is written together with the techno duo Laid, who also figures under the name Zoo Brazil. The single holds remixes from Boeoes Kaelstigen, Kwato och Marcus Guentner. The single will be out on the 7th of May.
If I Were A Melody (released 02-27-08)
1. Where Are We Going?
2. Once I Was Like You
3. Winter Rose feat TGR LOU
4. The Flutter Of A Wing
5. Techno Tears
6. The River
7. Pushing
8. A Faint Idea
9. All I Hear
10. Shero
11. You Are Not Lucky
12. Everytime I Ride My Bike
13. Winte Rose [video]
The track "Techno Tears" to be featured on Like Sugar Popcast 10!
I played "What's That Sound" last year on my previous podcast "CTRL-ALT F6", show 2.
The video is below:
Legs. Legs. Legs. Why?