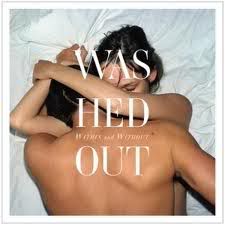 I am not sure if this will work outside the US, but here goes: NPR is hosting the entire new Washed Out "Within And Without" album (out July 12). You can
stream the whole album
or
listen to individual tracks here
. This electronic music will appeal to fans of
Ulrich Schnauss
, dreampop, Slowdive, shoegaze, etc. You can't beat free music to chill to! Oddly, this is on
Subpop
, a label headed in the right direction, unlike 4AD which is off the rails!
Don't forget to listen to my latest project: "Viernes" (only listen on Fridays, when the sun is setting). The link is
here
. I am currently looking for Spanish language: synthpop, electronic dance music, gothic rock and indie pop. Submit suggestions to djtalbotlikesugar@gmail.com.