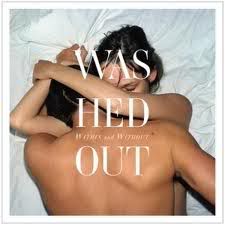 I have had this
Washed Out
track (
Subpop
) on repeat for the last hour. I love this style of music. Reminds me of Ulrich Schnauss or even Cocteau Twins. Shimmering, electronic dream pop that borrows the vocals and lazy bass-lines from shoegaze, the drum patterns from trip-hop and the synth from the 90's. There are remixes too, the best being the RAC one I embedded below.
Washed Out - "Eyes Be Closed" by Stereo/Pirate
Comments welcome. Just say hello if you dig this sort of sound. Album is out July 12.
Washed Out - New Theory (RAC Mix) by RAC