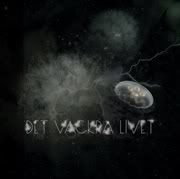 Labrador Records has announced that the "majestic new single "Askan" by Det Vackra Livet is out today. You can of course
download it for free
."
Labrador says, " is the new heartbreaking duo from the brothers Philip and Henrik Ekström of The Mary Onettes. A perfectly eccentric and personal mix of The Cure, Ingmar Bergman, Claes Andersson's poetry and Arcade Fire. An absolutely stunning album!"
Not sure they are anything like Arcade Fire, but that band is popular at the moment, so marketing must do what it does.
Watch the video
for the first Det Vackra Livet track "Viljan" as posted here on Like Sugar. I played "Viljan" on
Like Sugar PopCast #37
.