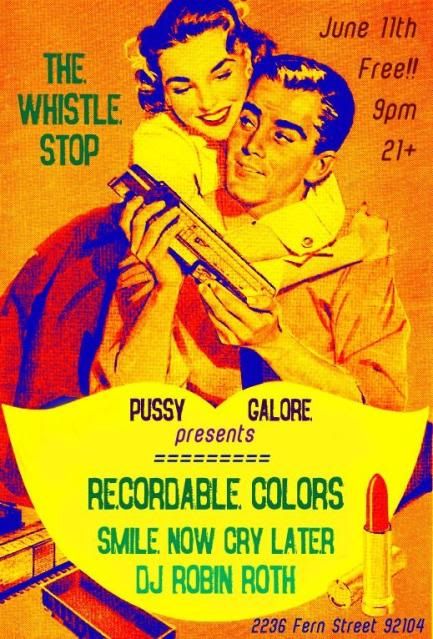 This Friday, June 11th at the Whistlestop in South Park. Free! My man, Dorian, from Jezebel (as played on Like Sugar) is fronting this wonderful band. Dorian, along with Erica and Abe: this is what I was looking for from a local act.
Recordable Colors can be heard on myspace
here
. I'm rather confident my listeners will dig this upbeat band.