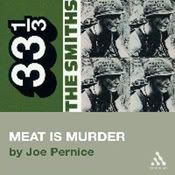 Joe Pernice is the singer and songwriter for
The Pernice Brothers
. Their most recent album is called
Yours, Mine and Ours
. He has published a book of poetry. This is his first work of fiction.
33 1/3 is a new series of short books about critically acclaimed and much-loved albums of the last 40 years. Focusing on one album rather than an artist's entire output, the books dispense with the standard biographical background that fans know already, and cut to the heart of the music on each album.
Read the rest of this Publisher's Summary here.
(audible.com)
I got the audible download for free, so use your Internet skills and see if it turns up for free on Audible.
You can download one of my favorite Pernice Brothers songs (Somerville) from their website
here
.